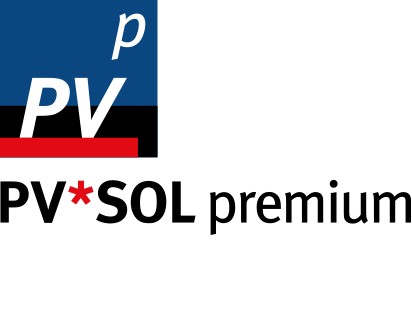 The design and simulation software for photovoltaic systems
PV*SOL premium is a dynamic simulation program with 3D visualization and detailed shading analysis for the calculation of photovoltaic systems in combination with appliances, battery systems and electric vehicles.
Download your free 30-day trial now!
With PV*SOL premium, the industry standard for photovoltaic design programs, you can design and simulate all types of modern PV systems. From the small rooftop system with a few modules to medium-sized systems on commercial roofs to large solar parks - PV*SOL premium supports you with numerous tools for design and simulation.
The unique 3D visualization is the highlight of PV*SOL premium. You can visualize all common types of systems in 3D, whether roof-integrated or roof-mounted, whether on small angled roofs, large industrial halls or open spaces - with up to 7,500 mounted modules or up to 10,000 roof-parallel modules, and calculate the shading based on 3D objects. This enables you to achieve the highest reliability for your earnings forecast - because for an accurate income calculation, a realistic representation of the shading from surrounding objects is essential.
All other design types from PV*SOL are of course also available to you in PV*SOL premium. Whether calculating self-consumption, designing battery storage or integrating electric vehicles - with PV*SOL you can implement and present all customer wishes in no time at all.
You can use our extensive product database at any time. It currently includes over 21,900 PV modules, 5,500 inverters, 2,600 battery systems and many other products such as electric vehicles and performance optimizers. It is updated regularly by the product manufacturers themselves, so that you can always work with the latest data.
You can generate high-quality project reports for your customers that can be configured and edited as required. Circuit diagrams with the necessary safety devices can also be created, e.g. for submission to the relevant authorities.
The current feed-in tariffs are already available in our database for the calculation of economic efficiency. Supplemented with the information on the system costs, you will receive a detailed and meaningful economic analysis of the system over 20 years. In a few minutes you will receive an initial offer that you can refine afterwards if the customer is interested.
Our technical support team and our online help support you with open questions, and in our forum you can put more complex questions to our team and other users of PV*SOL premium and quickly receive an answer.
Would you like to try out whether PV*SOL premium fits your design process? Download the free trial version now!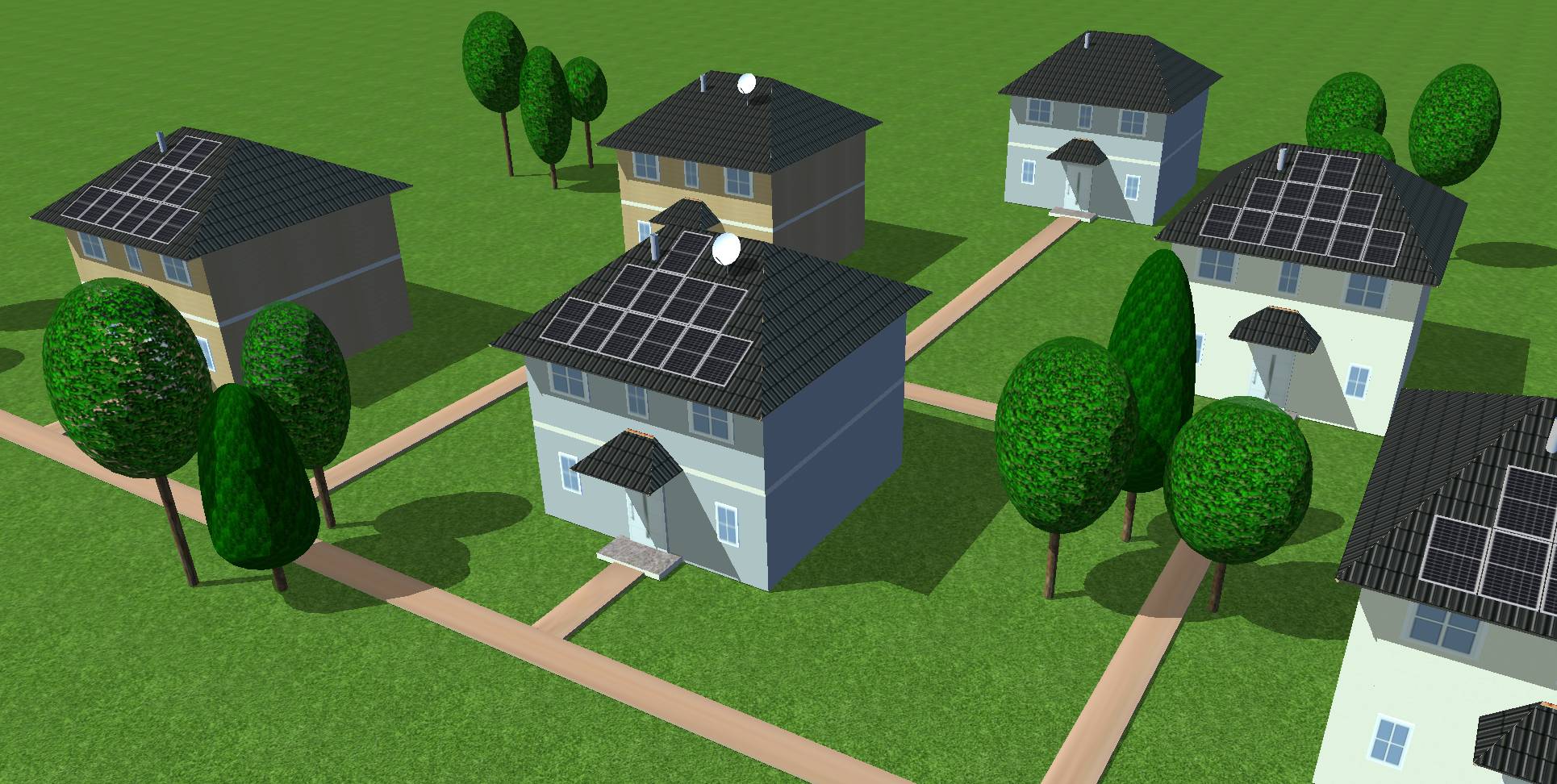 Detailed 3D shading analysis
A three-dimensional representation of surrounding objects is extremely important for determining the reduction in yield due to shading. With PV*SOL premium, you can visualize all roof-integrated and mounted systems - even in open spaces - with up to 7,500 mounted modules or up to 10,000 roof-parallel modules in 3D and calculate the shading based on 3D objects.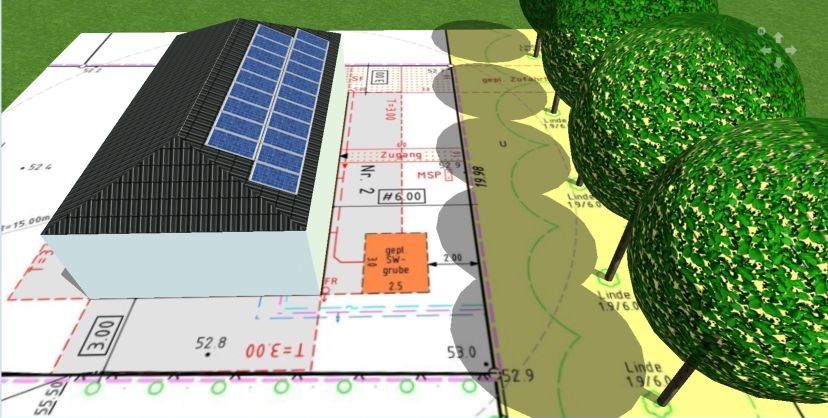 Extrude buildings from plans
Buildings and objects can also be created quickly and easily using floor plans, cadastral maps and map screenshots. You only have to trace the respective contours and then the building can be extruded by entering the height. This allows, for example, any type of building to be created with a flat roof.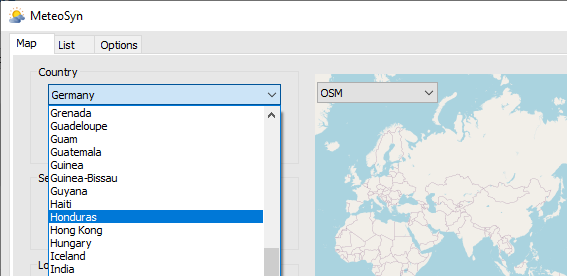 Global climate data available
PV*SOL premium provides you with the latest TMY data of the DWD (current state 2017, averaging period 1995-2012) for Germany and more than 8,000 further climate locations for the whole world based on Meteonorm 8.1. Locations not included in Meteonorm can be interpolated using satellite data and neighboring ground measuring stations. In addition, PVGIS, Solcast and SolarAnywhere are available as providers. You can use the interactive map to conveniently select the climate data. Own measurement data can be imported via files in DWD, Meteonorm or WBV format.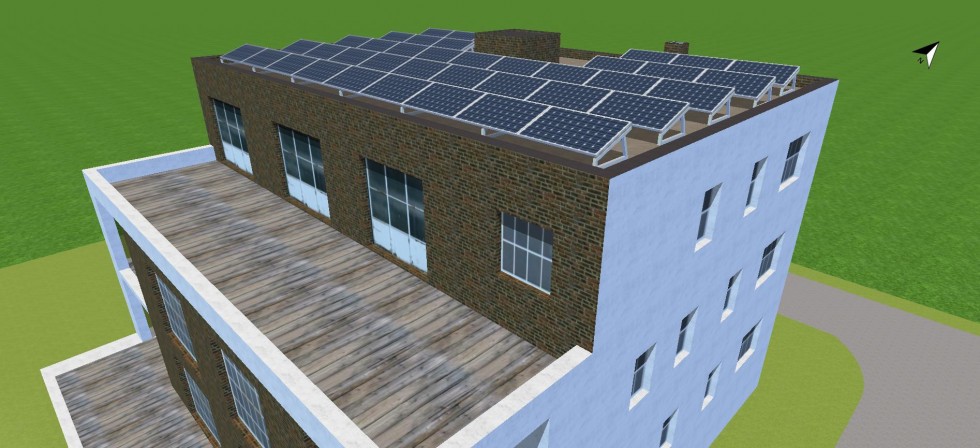 Import of 3D models
3D models of different file formats can be imported to enter object data. This adds another important tool to the existing option of reading floor plans, cadastral maps and screenshots from web-based satellite maps (e.g. Google Earth) directly into the 3D visualization.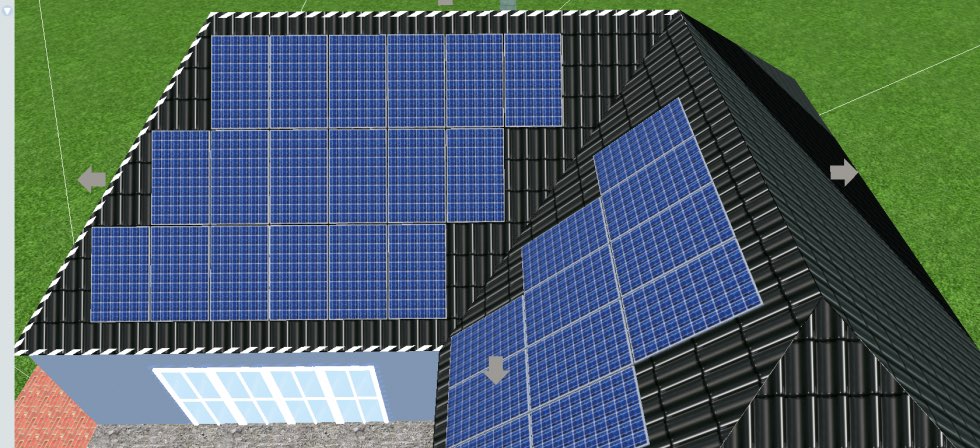 Module assignment in 3D view
The roof areas are covered with the maximum possible number of modules automatically, or manually by tracing the areas to be covered by PV. If required, PV*SOL premium can show you the annual radiation reduction (direct and diffuse radiation) for every point of the PV area and for each module.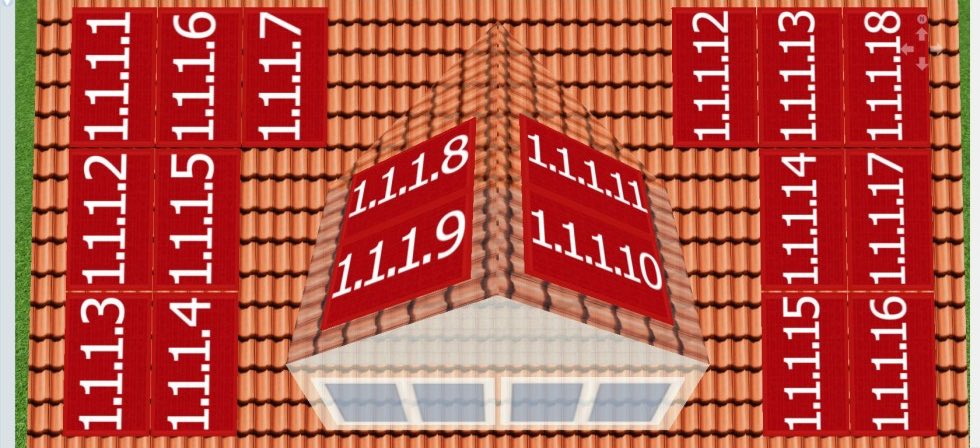 Polymorphic interconnection in combination with optimizers
Flexibility has been significantly increased when interconnecting the modules that are automatically placed on an object. The new option of polystring interconnection means that completely different strings can be connected in parallel or in series to an MPP tracker. Even different modules in one string, e.g. defective modules that are no longer available, can be replaced with similar ones.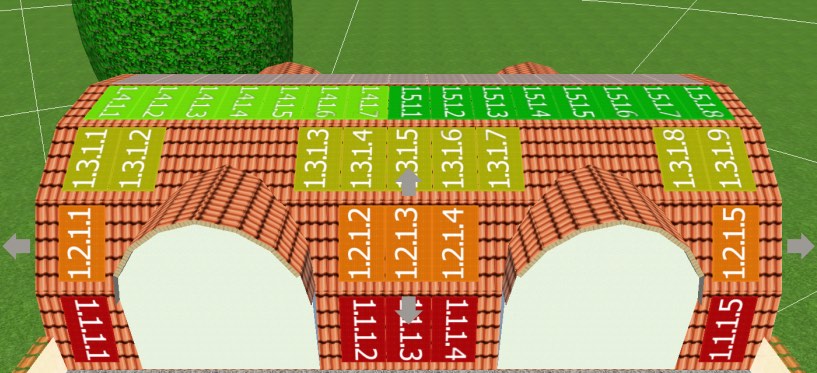 Optimization of the module interconnection
You decide whether you want to connect several module areas to one inverter or choose a separate inverter for each module area, or combine both. The current status of the system check is displayed in the configuration window at all times. The automatic interconnection has been fundamentally improved; in addition, interconnections can be suggested for SolarEdge products.
Current online databases
In our extensive product databases you can currently find data records of over 21,900 PV modules, 5,500 inverters, 2,600 battery systems and many other products such as electric vehicles and performance optimizers, which are updated by the respective manufacturers. With our online databases, you can easily make your own products available to others.
Detailed project report
Create comprehensive project reports with simulation results and technical details in 23 languages and export them as Word or PDF documents. For a professional appearance, you can add your company logo to the title page and specify which content should be shown in the report.
Grid-connected systems with battery storage
Degign your own battery storage system by selecting the batteries used and defining the battery inverter and charging strategy. Alternatively, you can charge battery systems from leading manufacturers.
Electric vehicles
Select one or more electric vehicles that are simulated in combination with the photovoltaic system. By entering the daily mileage and the downtimes, PV*SOL calculates how much PV energy can be used to charge the electric vehicles.
Summary of results
The detailed results overview contains representations of the simulation results, the results of cost-effectiveness and a detailed tabular energy balance with all the gains and losses that occur. Carpetplots immediately provide you with an annual overview of individual results.
Circuit diagram
PV*SOL supports your system design with a freely configurable circuit diagram. Both the string cable losses and the AC and DC cable losses per inverter can be determined. Numerous safety devices such as fuses, switch disconnectors and surge protection can be easily added.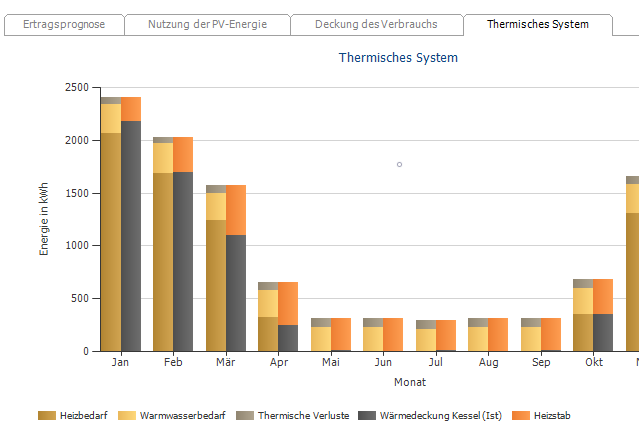 Thermal System
Use your solar energy to support the boiler in the thermal system as heating supply using a heating rod or a simplified model of a air-water heatpump.
Other features
Choose which models you want to use for diffuse radiation and radiation on the inclined surface. The U-I and U-P characteristics for each time step can be produced when required. Exchange your user ID to share self-created products within your company.
Contact
If you have any questions or need advice, call us on +49 (0) 30 588 439 0 or write an e-mail to sales@valentin-software.com.
We are happy to help you.
PV*SOL premium
Single user license
Dynamic simulation program including 3D visualization and detailed shading analysis for photovoltaic systems with appliances, battery systems and electric vehicles, incl. 6 months of software maintenance.
If you are interested in permanent maintenance, you can find out more at Software maintenance.
1.295,00 EUR
plus VAT.
PV*SOL premium
Software maintenance
Software maintenance covers all software and database updates as well as telephone support for the duration of the maintenance. It is valid for one contract year after the initial 6 months of free maintenance (when purchasing the software).
Further information is available in our online shop or here.
233,10 EUR
plus VAT.
System requirements and release notes
System requirements
PV*SOL premium
Internet connection
Processor: Intel i3 or higher
RAM: 4 GB
Hard disk space: 850 MB
Resolution display: at least 1.024 x 768 pixels
Operating system: Windows 8.1, Windows 10 (latest service packs required), Windows 11
Graphics: DirectX compatible (at least Version 9.0c), 2 GB, OpenGL
Others: Microsoft .Net Framework 4.7.2 Redistributable Package
You can download our free trial version and test whether PV*SOL can be run on your computer!
Release Notes
January 26th, 2023PV*SOL premium 2023 Release 3
The following new features and changes are included:
Note on changed observation period in the cash flow table when loading older projects located outside Germany.
New Default Climate data record Berlin (1995-2012, DWD TMY3 (Valentin Software)).
Text fields (e.g. on project data page) now with context menu for copy, paste etc.
The update display window now informs about the used and available version and shows the current release notes (takes effect from next update).
The following bugs have been fixed:
Some results (e.g. degree of self-sufficiency) were partly not displayed.
The start of operation date was partly not updated.
The assessment period was sometimes no longer modified when editing the financial analysis parameters.
Tab order in the tariff dialogs was incorrect.
January 19th, 2023PV*SOL premium 2023 Release 2
The following new features and changes are included:
Searching in the consumption database is now possible.
The example projects "3D Polystring" and "3D Power Optimizer" now contain the tariff Full Feed-in.
The following bugs have been fixed:
Error in the control of the parallel simulation fixed: In exceptional cases it could happen that the calculation of shading losses takes longer than the yield simulation.
Text input fields with HighDPI error replaced.
Error in the configuration check:

Exceeding open circuit voltage leads to classification in forbidden area (red X).
Short circuit current check corrected if final value of tolerance range is exceeding the short circuit current.

Crashes when creating project report due to access violations.
Crash when importing old user-defined load profiles into the consumption database.
Crash when displaying east-west polystring systems where only the second MPP tracker was logged.
When not planning in Germany, the cash flow table now no longer displays one year more than the assessment period.
For heating rods with fixed power levels, certain power levels were not used under certain circumstances.
November 22nd, 2022PV*SOL premium 2023 Release 1
The following new features and changes are included:
New climate data for Germany (Valentin Software TMY procedure with DWD data as basis, 1995 – 2012).
SolarAnywhere as additional climate data provider.
Revised configuration check:

Maximum short circuit current at the inverter and MPP trackers is now considered.
Validity states have been revised and a prohibition range has been added if the short-circuit is exceeded.

Monthly consumption values can be provided with daily load profiles.
Parallel execution of the two simulation steps for shaded 3D plants.
Revised Meteosyn interface in the "Generate climate data for new location" dialog.
Improvement of the location search in Meteosyn.
Number of maximum tariff periods extended from 12 to 24.
Conversion of efficiency curves from AC to DC side improved.
Progress of the yield simulation is now displayed in the PV*SOL program icon in the taskbar.
Installation: Checkbox to select or deselect desktop icon creation.
If multiple feed-in tariffs are selected, they are sorted by start date.
The following bugs have been fixed:
Disappearing windows in 4K monitor setups that caused the program to become unusable.
Crash when starting PV*SOL in old .NET version (.NET 4.0.30319).
Installation crashed when using personal folders on network drives. User now receives corresponding message.
The operating mode for parallel connection of MPP trackers was sometimes not set correctly.
Error in thermal simulation.
Climate data locations from Meteonorm with incorrect annual global radiation sum.
Display of cloud when switching to inverter page if no inverters were in the inverter selection.
Tab order in the inverter window was corrected.
When the program language was Turkish, the country names were not displayed in Turkish.
SolarEdge rule to consider OverPower corrected.
3D Visualization:

When using the map import tool in 3D, maps were sometimes imported with the wrong scale.
3D visualization could not be opened if textures were missing.
August 10th, 2022PV*SOL premium 2022 Release 7
The following new features and changes are included:
New project report language Romanian.
Improved results of automatic configuration, for jointly interconnected module areas.
Formatting of module area data in the project report has been adjusted.
Diagram "Coverage of total consumption" for DC batteries has been revised.
The following bugs have been fixed:
Fixed GUI freeze when creating new climate datasets if PVGIS server is not responding.
Correction of PVGIS datasets for southern Brazil with SARAH as source.
Corrected climate data name for Kaliakra (Bulgaria).
Possible problems at first program start in interaction with virus scanners.
Battery system: Rare error when determining the charging power for boost/full/equal charges fixed.
June 27th, 2022PV*SOL premium 2022 Release 6
The following new features and changes are included:
New configuration rules for SolarEdge.
New project report languages Georgian.
The following bugs have been fixed:
Crash at first program start after installation in correlation with virus scanners.
In some rare cases, an operating system language not localized by PV*SOL was incorrectly set as the program language, resulting in many "XXX" texts in the program interface.
Incorrect link to license agreement for map provider "Denmark".
Crash if an invalid presentation template was imported.
Error in the automatic SolarEdge configuration.
May 9th, 2022PV*SOL premium 2022 Release 5
The following new features and changes are included:
For some regions new map material is now available for Google Satellite.
New configuration rules for SolarEdge.
Grid feed in the first year with degradation is now also persisted.
Maintenance end is uniquely formatted and can be copied.
New project report languages Slovenian and Ukrainian.
The following bugs have been fixed:
3D:

Bugfix for corrupt projects due to assembly system reference edges.
Bugfixes for shading calculation in 3D models (drone models, attic problem and others).
Combined configurations with multiple module surfaces and multiple inverters are no longer merged if only one module surface was configured per inverter.

Simulation:

DC charge controller: The power requested by the battery plus the available PV power must not be higher than the maximum inverter power.
MPP tracker: If the maximum DC current was exceeded, it could be that the new operating point was far below I_DC,Max due to voltage limits.
Heating rod: With stepless control, the correct maximum power was not calculated under certain circumstances.

Crash with overview plans with unfavorable aspect ratios.
Crash when loading the project list of the recent used projects.
When changing the climate location (country), the feed-in concept was sometimes incorrectly set to "Full feed-in".
Error when importing consumption profiles if only one month was loaded, e.g. January.
Bugfix for climate locations on the Isle of Man.
Error when opening the 3D map import window.
Bugfix when opening the consumption dialog.
Translation corrections (Italian, Czech, Portuguese).
January 20th, 2022PV*SOL premium 2022 Release 4
The following new features and changes are included:
New map provider for South Tyrol in the 3D map import.
In the tariff database, the current tariffs are now displayed first by default.
Inverter AC currents are now also logged and can be displayed as a characteristic curve.
High DPI scaling detection has been improved.
Improvement of the validation of PAN files.
The following bugs have been fixed:
Crash in the unbalanced load check with "Project New".
AC grid voltage is now always rounded to a integer.
Problems with the Danish map provider in 3D.
December 15th, 2021PV*SOL premium 2022 Release 3
The following new features and changes are included:
Automatic configuration with SolarEdge now with selection of Power Optimizers and layout (1x1 or 1x2).
3D planning: overview plan with all roof areas, modules and restricted areas.
Quick access to recently used but not yet opened projects in PV*SOL on the welcome page.
Revision of the "Add diagram to presentation" dialog.
Labeling of diagrams in the diagram editor is editable.
Current and voltage tolerance in configuration set to 5% by default.
Revision of the user interface of the automatic configuration.
Automatic configuration: strings are arranged by module area.
Offgrid check: If technically possible, the system can be simulated even if the SMA-specific design rules are not fulfilled.
Offgrid systems: load shedding is enabled by default.
For projects with consumption, the electricity production costs now take also into account the maximum feed-in power.
Validation for PAN file import extended.
Improved memory management when using 3D map import.
Continue button in the error dialog of the 3D environment available again.
Revision of the HighDPI settings check.
The following bugs have been fixed:
3D visualization:

When changing the "Roof pitch left", the associated configuration and cable diagrams as well as the results of the shade frequency distribution are now also deleted.
In some cases, the inverter configuration was duplicated when combined module areas were configured together.
Problems when replacing modules if they already exist in the list of reference modules.
When changing the tilt or reference edge of extruded buildings, all superstructures are now deleted to avoid corrupt assignment of the reference edge.
Crashes when entering restricted areas.
Crashes when transferring textures or correcting distortions of extruded polygons.
The option "Correct distorted display" now only appears if working with map import.
Crash when moving, canceling positioning and then deleting individual module rows.
Bug fix for collision.
Correct resetting of expand cursor after use.
Automatic cabling of plants with poly-string is now no longer possible.
Crashes when loading textures that are too large.
When deleting sub-strings of a configuration the cables are now deleted correctly.
Crashes on camera move.
Crash in 3D map import when the search field is empty.

Crash on 3D visualization page when preview image became too small.
Crash when characteristic curves were deactivated in the project options.
Crash when characteristic curves were deactivated in the project options.
When automatically configuring multiple module ares that were combined using the "configure together" option, the number of inverters is now also correctly displayed in the list if the configuration suggestion included multiple inverter groups.
Projects with electric vehicles from versions prior to PV*SOL 2020.1 could not be loaded if "DC Chademo" charging technology was used.
Crashes in the consumption dialogs.
Various crashes in the project report.
Favorites of self-created products are no longer removed at the next program start.
Fix for changing the product type when the node "All companies" is selected in the database dialog.
Crash in the characteristic curves if the global radiation was not recorded due to too many module areas.
Display of configuration message corrected if minimum MPP voltage is not reached.
In the database dialog it is again possible to navigate in the company list by entering the first letters.
Automatic configuration of multiple module areas no longer provides redundant suggestions.
Fix in hemisphere-spanning horizon lines on the southern hemisphere.
In some cases, the circuit symbols were doubled in the circuit diagram.
November 16th, 2021PV*SOL premium 2022 Release 2
The following new features and changes are included:
Warnings about SolarEdge MPP configuration are now also displayed in the system check.
Project comparison - header columns are now fixed.
Labels for the diagrams can now be assigned.
In the dialog for further project images, there is now an "Another Picture" button.
Separation line between self-added project images.
Improvement of the determination of the display scaling factor.
Existing Solcast accounts can now be used.
The following bugs have been fixed:
Correction in the calculation of characteristic curves of horizontally lying half-cell modules.
Erroneous page break in the cash flow table in the PDF export if there were many rows/entries.
Error when loading the characteristic curve diagrams.
Crash and empty data series in the characteristic curve diagrams.
Crash when loading project images.
Crash on 3D visualization page when the preview image was very wide and narrow.
SolarEdge configuration were not found when the number of modules was large.
For SolarEdge configurations module area ComboBoxes were sometimes not displayed correctly in the circuit diagram if several partial configurations were configured over several module areas.
Crash when exporting the presentation.
Crash at program start if Wow process was not completed within 10 seconds.
Crash in the configuration window if module surfaces were renamed.
Crash when determining diffuse shading levels in 3D.
Partial crash when loading the "Thermal System" page.
Individual appliances check corrected for setting "all days".
November 02nd, 2021PV*SOL premium 2022 Release 1
The following new features and changes are included:
64 bit:

The main process is now available in 64bit.
The 3D environment is now a standalone 32bit process.

New climate data:

PVGIS
Solcast
Meteonorm 8.1

Horizon:

Import of PVGIS horizon lines.
Display of cross-hemisphere sun position lines improved.

Import of module files in *.PAN file format.
3D map import:

New providers for maps: Switzerland, Tyrol, Vienna, Webatlas for Germany.
Rotation of the map in 1° steps.
Continuous rotation by holding down the mouse button.
Automated detection of display scaling settings that can lead to wrong map scale.

Automatic configuration:

Automatic configuration of SolarEdge products.
Improved results for co-located module areas.
Revision of the dialog.

Presentation:

Start of Operation date can be deselected.
Own pictures can be added to the presentation.
Diagram of the defined demand is now available in the presentation.
Any diagrams (time series, carpet plots and characteristic curves) from the diagram editor can be added to the presentation.
Better support of international character sets when generating pdf files.
Display of power optimizer data sheets.
Adjustment of product data sheets.
Creation of presentation can be cancelled.
New language Bengali.

Support of layers in *.dxf export.
Database:

Sorting by "Selection", "Favorites" and "Suitable" is now possible.
In the manufacturer tree view can be navigated by keyboard input.
Consistency of the manufacturer selection marker improved.

Display of decimal places revised.
Module area results extended by irradiation with reflection losses.
Improved display and usability of string and dimension plans.
Dialog for reporting program malfunctions.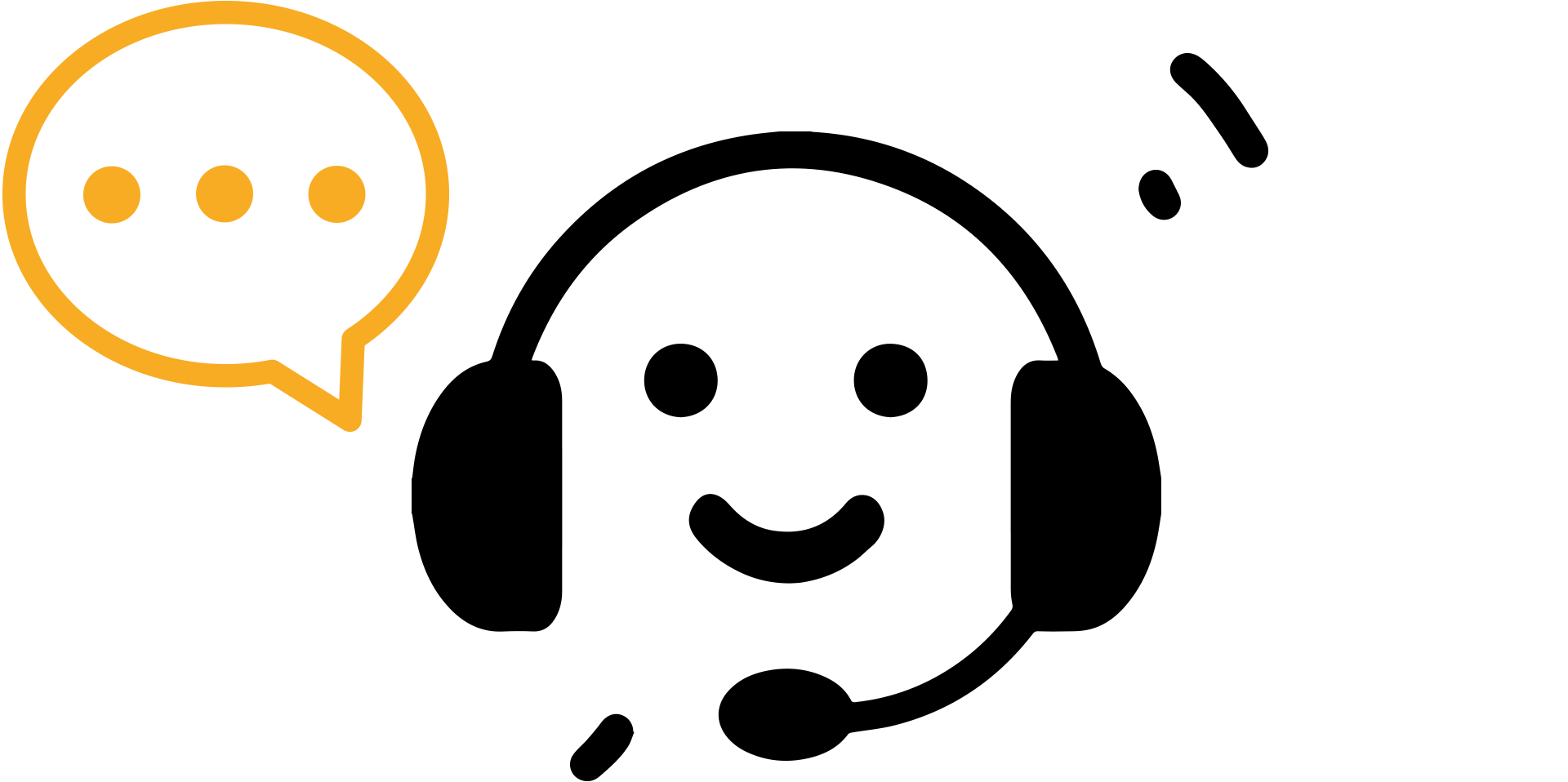 Sales
If you would like to buy one of our products or would like advice before purchasing, or if you have any questions about the ordering process, your offer or your invoice, please contact our sales team:
E-mail: sales@valentin-software.com
Telephone: +49 (0)30 588 439 0
Office hours:
Mon - Fri, 9 - 16 hrs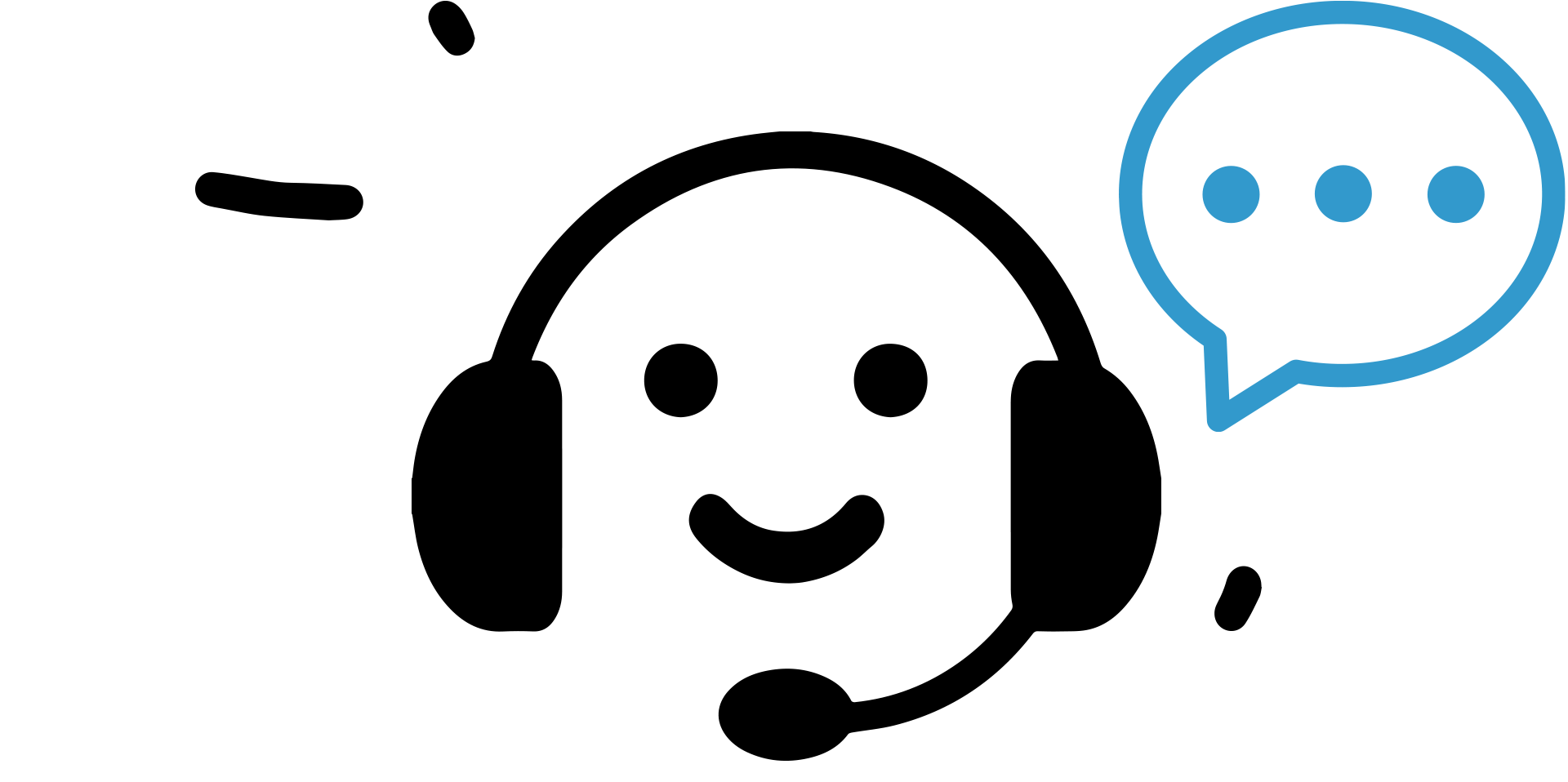 Technical support
If you have installation or registration problems, project-related inquiries or questions about our online databases, please contact our technical support:


E-mail: hotline@valentin-software.com
Telephone (for software maintenance customers): +49 (0)30 588 439 0
Office hours:
Mon - Thu, 9 - 12 hrs and 13 - 15 hrs,
Fri, 9 - 12 hrs
Visit our Forum
Visit our PV*SOL help pages