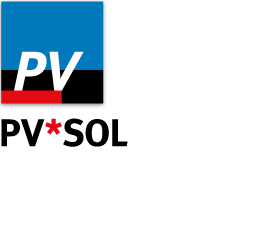 The design and simulation software for photovoltaic systems
PV*SOL is a dynamic simulation program for the design and optimization of photovoltaic systems in combination with appliances, battery systems and electric vehicles.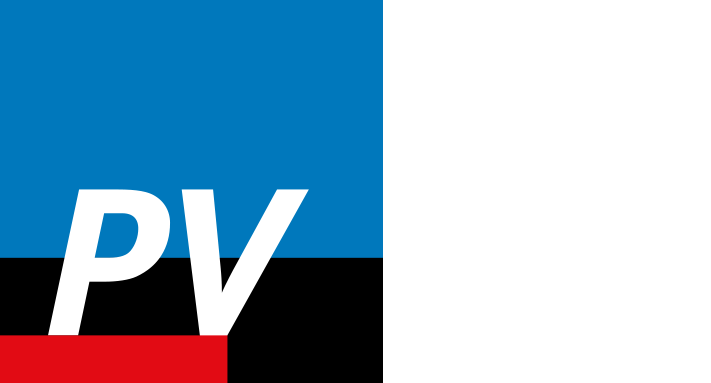 With PV*SOL you can deisgn and simulate all types of modern PV systems. From the small rooftop system with a few modules to medium-sized systems on commercial roofs to large solar parks with up to 100,000 modules - PV*SOL supports you with numerous tools for design and simulation. Choose the type of design that best suits you and your PV project! The detailed results provide information about the performance of your system at all times.
Whether calculating self-consumption, designing battery storage or integrating electric vehicles - with PV*SOL you can implement and present all customer wishes in no time at all.
You can use our extensive product database at any time. It currently includes over 19,500 PV modules, 4,700 inverters, 1,400 battery systems and many other products such as electric vehicles and performance optimizers. It is updated regularly by the product manufacturers themselves, so that you can always work with the latest data.
You can generate high-quality project reports for your customers that can be configured and edited as required. Circuit diagrams with the necessary safety devices can also be created, e.g. for submission to the relevant authorities.
The current feed-in tariffs are already available in our database for the calculation of economic efficiency. Supplemented with the information on the system costs, you will receive a detailed and meaningful economic analysis of the plant over 20 years.
This way you can get an initial offer in just a few minutes, which you can refine afterwards if the customer is interested.
Our technical support team and our online help support you with open questions and in our forum you can put more complex questions to our team and other users of PV*SOL and quickly receive an answer.
Would you like to try out whether PV*SOL fits your design process? Download the free trial version now and get an impression of the program functionalities!
Global climate data available
The climate data supplied in PV*SOL are based on MeteoNorm and include a total of 8350 ground measuring stations. You can use the interactive map to conveniently select the climate data. Locations not included are interpolated using satellite data and neighboring ground measuring stations. The import of your own measurement data takes place via files in DWD, Meteonorm or WBV format.
Current online databases
In our extensive product databases you can currently find data records of over 19,500 PV modules, 4,700 inverters, 1,400 battery systems and many other products such as electric vehicles and performance optimizers, which are available from the respective manufacturers updated. With our online databases, you can easily make your own products available to others.
Detailed project report
Create comprehensive project reports with simulation results and technical details in 20 languages and export them as Word or PDF documents. For a professional appearance, you can add your company logo to the title page and specify which content should be shown in the report.
Polystring connection
PV*SOL offers flexible polystring connection options, optionally with or without a power optimizer, to connect completely different strings in parallel or in series to an MPP tracker. You can connect module areas from east-west roofs in parallel to one MPP tracker.
Grid-connected systems with battery storage
Design your own battery storage systems by selecting the batteries used and defining the battery inverter and charging strategy. Alternatively, you can charge battery systems from leading manufacturers .
Electric vehicles
Select one or more electric vehicles that are simulated in combination with the photovoltaic system. By entering the daily mileage and the downtimes, PV*SOL calculates how much PV energy can be used to charge the electric vehicles.
Summary of results
The detailed results overview contains representations of the simulation results, the results of cost-effectiveness and a detailed tabular energy balance with all the gains and losses that occur. Carpetplots immediately provide you with an annual overview of individual results.
Circuit diagram
PV*SOL supports your system design with a freely configurable circuit diagram. Both the string cable losses and the AC and DC cable losses per inverter can be determined. Numerous safety devices such as fuses, switch disconnectors and surge protection can be easily added.
Various types of design
In addition to simple system design, PV*SOL offers you the option of working with the integrated photo measurement program PhotoPlan. Using a photo and a reference dimension, the respective roof with the potential PV system can be displayed in a photo-realistic manner. A graphic 2D planning tool is also available.
Calculation of bifacial modules
Use mounted bifacial modules to utilize the radiation on the backs of the modules. These radiation gains and the resulting yield are listed in the energy balance and in the project report.
Other features
Choose which models you want to use for diffuse radiation and radiation on the inclined surface. The U-I and U-P characteristics for each time step can be produced when required. You can also save the horizon lines and module degradation per module area.
Contact
If you have any questions or need advice, call us on +49 (0) 30 588 439 0 or send an e-mail to sales@valentin-software.com.
We are happy to help you.
PV*SOL Single user license
Dynamic simulation program for photovoltaic systems with appliances, battery systems and electric vehicles, incl. 6 months of software maintenance (without 3D visualization).
If you are interested in permanent maintenance, you can find out more at Software maintenance.
895,00 EUR
plus VAT.
PV*SOL Software maintenance
Software maintenance covers all software, database updates and telephone support for the duration of the maintenance. It is valid for one contract year after the initial 6 months of free maintenance (when purchasing the software).
Further information is available in our online shop or here.
161,10 EUR
plus VAT.
System requirements and release notes
System requirements
PV*SOL 2020
Currently PV*SOL requires Microsoft Windows as the operating system with the latest service packs. At least one Windows 7 is required.
PV*SOL requires resources such as processor time, RAM and hard disk space to store temporary files. Depending on the size of the project, these requirements vary and are difficult to quantify.
An internet connection is required.
Most modern computers in recent years meet these requirements. You can download our free trial version and test whether PV*SOL can be run on your computer!
Release Notes
May 12th 2020PV*SOL 2020 Release 7
The following new features and changes are included:
Half-cell modules are now correctly be simulated.
Salt water batteries can now also be simulated.
When display settings of the screen are set larger than 100% for text, the High DPI display settings of the program are now automatically set.
Change of the reference of the inverter efficiency from DC to AC.
Improvement of the diffuse model in 1h resolution.
Import of old slg load profiles is now possible.
Capacity of electric vehicles is now displayed in usable battery energy diagram.
Validation of entries when creating tariffs.
The use of minute values is now recommended for battery systems and off-grid system types.
Regional settings for Brazil extended (grid voltage 127 V, investment costs to 8000R$/kWp).
New offline database from 25.03.2020.
---
The following bugs have been fixed:
Battery systems were displayed on the wrong MPP tracker when polystring configuration was used.
The interface of the window Cable has been improved when using small screens.
In some cases no automatic configuration suggestion was found when using inverters that have 4 or more MPP trackers.
When creating own module data records, the PV module's low light parameters are only validated if standard low light behavior is not selected.
Validation of the name of the database products: Check whether the name starts with a blank character.
Crash when loading projects with invalid number of bifacial modules.
Fixed calculation of float charge power of battery systems.
Protection against saving the project in non-SI units.
Added missing translations.
Corrections for project report language Chinese.
March 3rd 2020PV*SOL 2020 Release 5
The following new features and changes are included:
Online databases

Launch of online databases.
Important for strict firewall rules: access to https://db-api.pvsol.de must be guaranteed.

Selection of different system inverters if module areas are configured together.
Revised consumption dialog

The different consumer types are now available in one dialog window.
Unified design and functionality across the different consumer types.
Import of UK load profiles is now also possible (files with 24 values per line, 365 lines).

Project comparison

Up to 5 project files can now be compared with each other in a clearly arranged table.
Table values can be copied to the clipboard and pasted into Excel etc.

Parts list (bill of materials)

Products used in the project (PV modules, inverters, cables, safety equipment, etc.) are automatically listed in a parts list.
Users can add their own articles.
Articles can be provided with article numbers, which are stored in the program for later use.
Export function in *csv format.
Optional output in the presentation.

Simulation

Combination of thin-film PV modules and non-substring-based, module-integrated power optimizers is now possible.

Russian as an additional language for the presentation report.
Contact
If you have any questions about our software products or need assistance with the application, we are happy to help. This is how you can contact our support and sales team: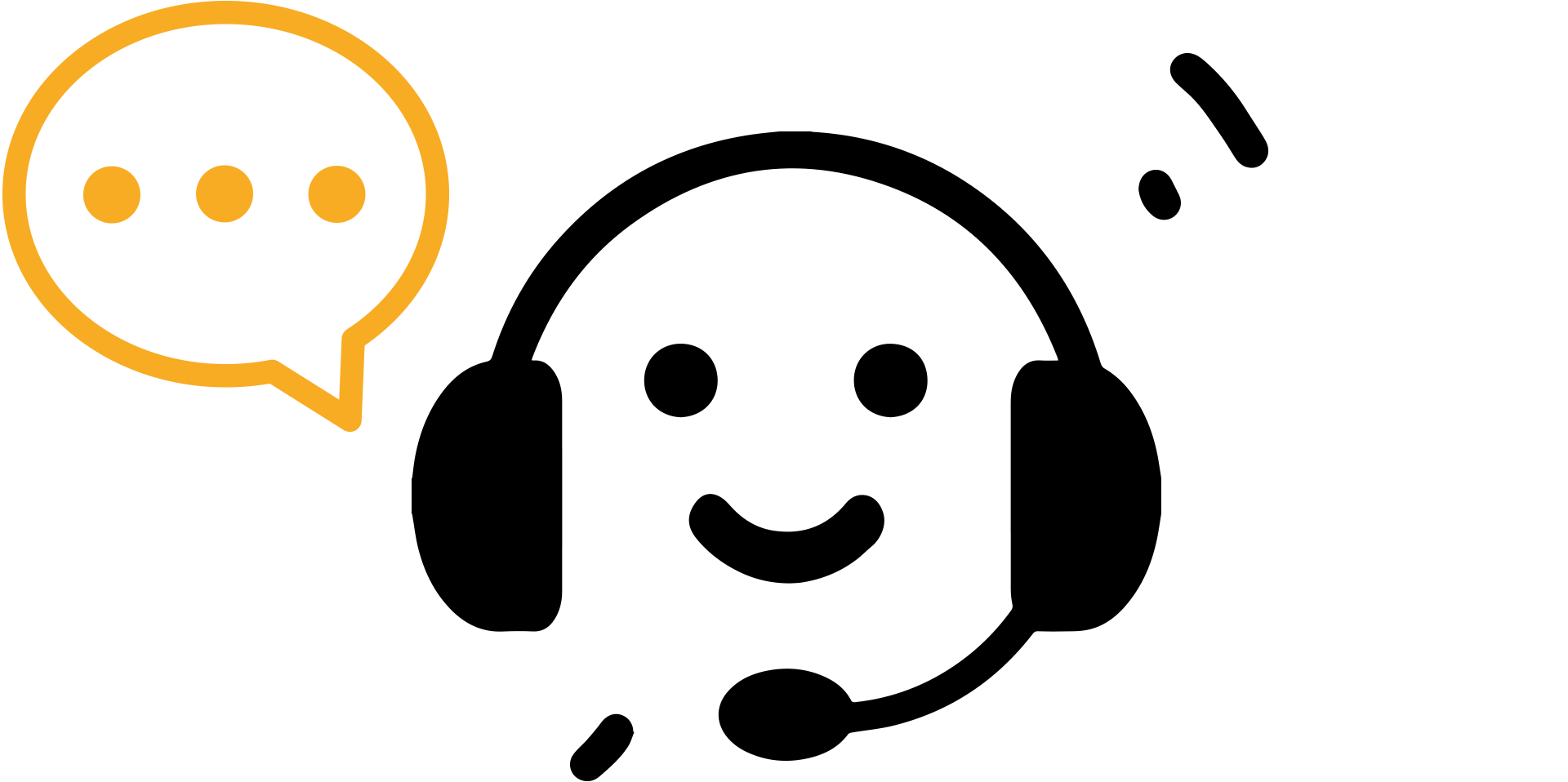 Sales
If you would like to buy one of our products or would like advice before purchasing, or if you have any questions about the ordering process, your offer or your invoice, please contact our sales team:
E-mail: sales@valentin-software.com
Telephone: +49 (0)30 588 439 0
Office hours:
Mon - Fri, 9 - 16 Hrs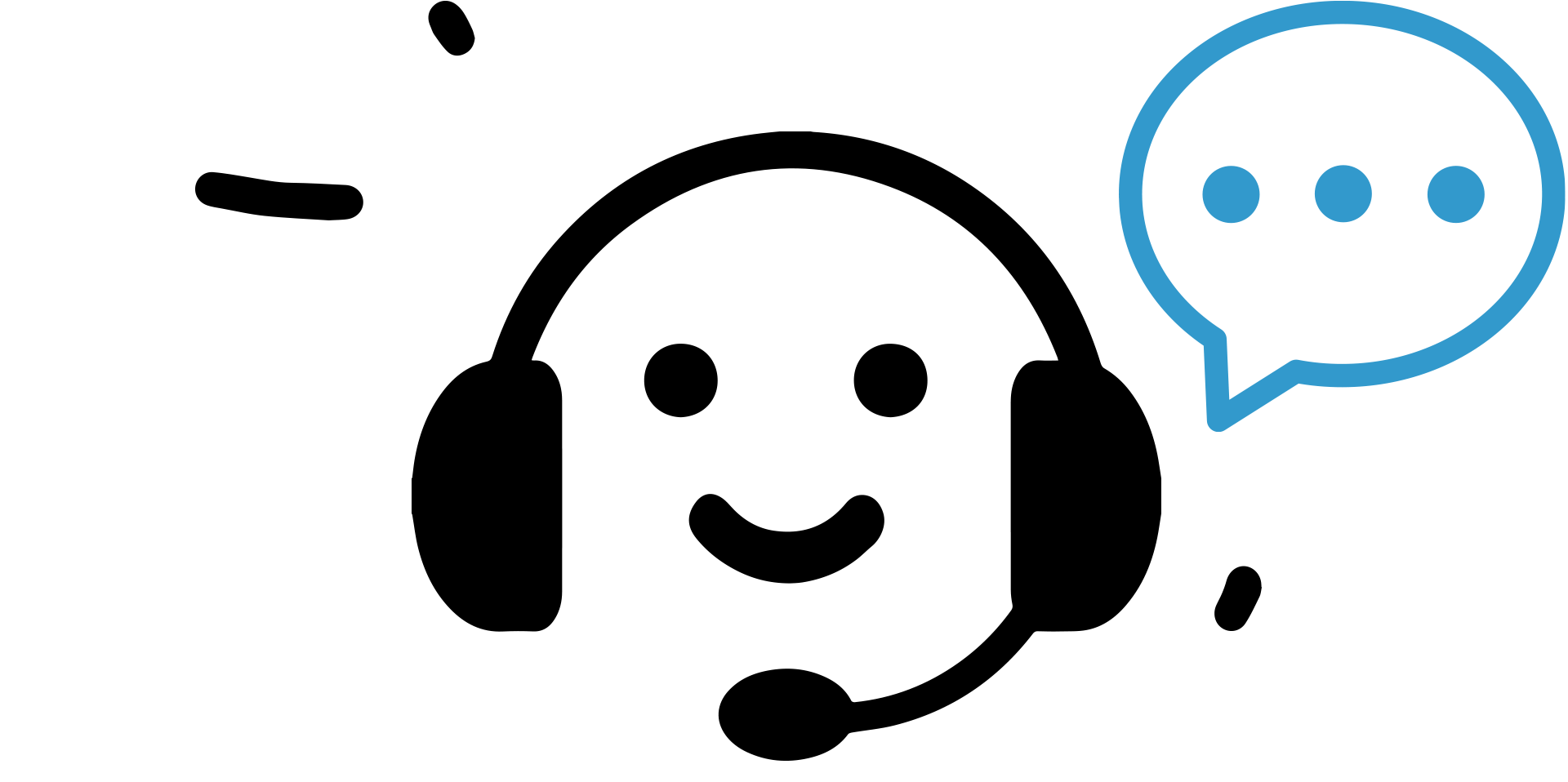 Technical support
If you have installation or registration problems, project-related inquiries or questions about our online databases, please contact our technical support:
E-mail: hotline@valentin-software.com
Telephone (for software maintenance customers): +49 (0)30 588 439 0
Office hours:
Mon - Thu, 9 - 12 hrs and 13 - 15 hrs,
Fri, 9 - 12 hrs
Forum:
Visit our Forum